September is Childhood Cancer Awareness Month
Childhood Cancer Facts:
Cancer is the number one cause of death in children age 5-14
Cancer takes the lives of 7 children a day on average
The causes of most childhood cancers are unknown.
At present, childhood cancer cannot be prevented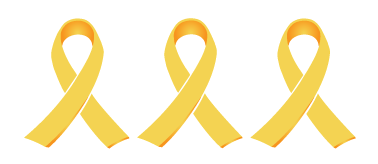 Did you hear we're teaming up with Roush Honda? They will be passing out GOLD Ribbons and information cards with these facts on them to EVERYONE who visits their Westerville dealership during the month of September to help raise awareness.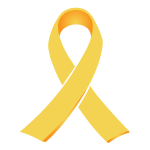 Please consider wearing a gold ribbon to promote awareness.
Let's make gold as visible as pink.
© Friends of Faith Pruden Foundation 2015
© Alice Frenz 2015
web & graphic design, illustration